On September 26, Huang Runqiu, president of the 15th meeting of the Conference of the Parties (COP15) to the Convention on Biological Diversity and Minister of Ecology and Environment of China, presided over a roundtable themed "the Road Leading to the Success of CBD COP15: Building a Shared Future for All Life on Earth" and delivered remarks.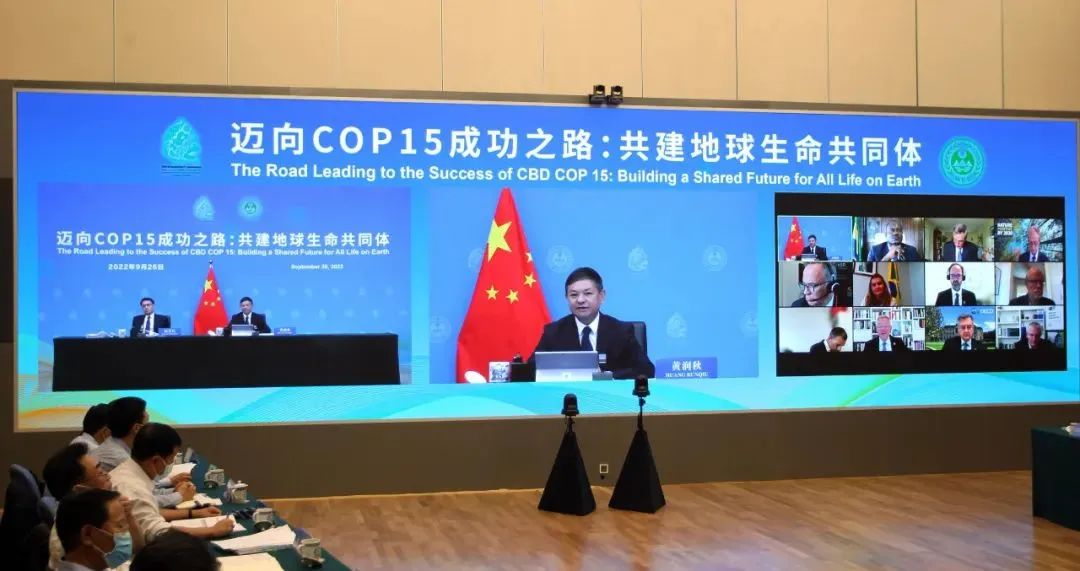 The roundtable was centered on how to ensure a successful COP15 and achieve an ambitious, practical and balanced "Post-2020 Global Biodiversity Framework (GBF)", how can stakeholders contribute to the implementation of the GBF, and reflection on post-2020 global biodiversity governance.
Huang Runqiu pointed out that the Chinese government has always attached great importance to biodiversity conservation and adhered to the concept of harmonious coexistence between man and nature. It is committed to making joint efforts with other countries to promote biodiversity conservation and tackle climate change in a coordinated manner, and has made its due contribute to tackling biodiversity challenges using its greatest strengths and most effective solutions. In the past decade, China has continued to advance the comprehensive green transformation of its economic and social development and strengthened conservation and restoration of ecosystems, which helped effectively protect 90% of terrestrial ecosystems types and 74% of key state-protected species of wild flora and fauna, becoming a major contributor for building a greener world. As the presidency of COP15, China successfully held the first part of COP15 in Kunming, Yunnan in October 2021. China has spared no effort in leading and coordinating parties to exchange views, build consensus and maintain the political momentum for biodiversity dialogues and exchanges, with a view to opening up new prospects for global biodiversity conservation.
Huang Runqiu stressed that at the just-concluded general debate of the 77th session of the UN General Assembly, world leaders and UN Secretary-General António Guterres delivered important speeches, injecting impetus into global biodiversity governance. Now the second part of COP15 is less than three months away, the formulation of the GBF has entered a critical period, in which parties need to carry out consultations at all levels and strive to reach consensus. It is hoped that parties, through extensive consultations, can adopt a holistic perspective, seek the greatest common ground and formulate a GBF that is communicable, acceptable and implementable for all. It is also hope that parties can join hands, mobilize resources, bridge differences for the common goal of promoting global biodiversity conservation, building a shared future for all life on earth and realizing of the beautiful vision of harmonious coexistence between man and nature.
Participants attended the meeting online or through pre-recorded video statements. They include Ms. Inger Andersen, Under-Secretary-General of the United Nations and Executive Director of the United Nations Environment Programme, Mr. Xu Haoliang, United Nations Assistant Secretary-General and Assistant Administrator of the United Nations Development Programme, Ms. Elizabeth Maruma Mrema, Executive Secretary of the UN Convention on Biological Diversity, Mr. Rodolfo Lacy, Director for Climate Action and Environment for Latin America and Special Envoy on Climate Matters to the United Nations, OECD, 12 ministerial-level representatives from Canada, the European Union, France, Gabon, New Zealand, Norway, Germany, Japan, the United Kingdom, Brazil, Colombia and the Czech Republic, and some members of China Council for International Cooperation on Environment and Development and high-level representatives of related international organizations.
Attendees all agreed that facing global challenges such as global biodiversity loss, the international community should maintain a sense of urgency and actively seek coping strategies and solutions. In order to achieve ambitious goals, there must be strong guarantees in terms of funding, technology, and capacity building, the relationship between conservation and sustainable utilization must be well balanced, and it is necessary to ensure extensive participation of governments, enterprises, the public and other stakeholders around the world. It is expected that the second part of COP15 will adopt a comprehensive, balanced, robust and implementable GBF that aims to reverse the trend of global biodiversity loss and safeguard global ecological security, biosafety and sustainable development, and advance the building of ecological civilization globally. Participants also reaffirmed their commitments to making COP15 a successful and milestone event.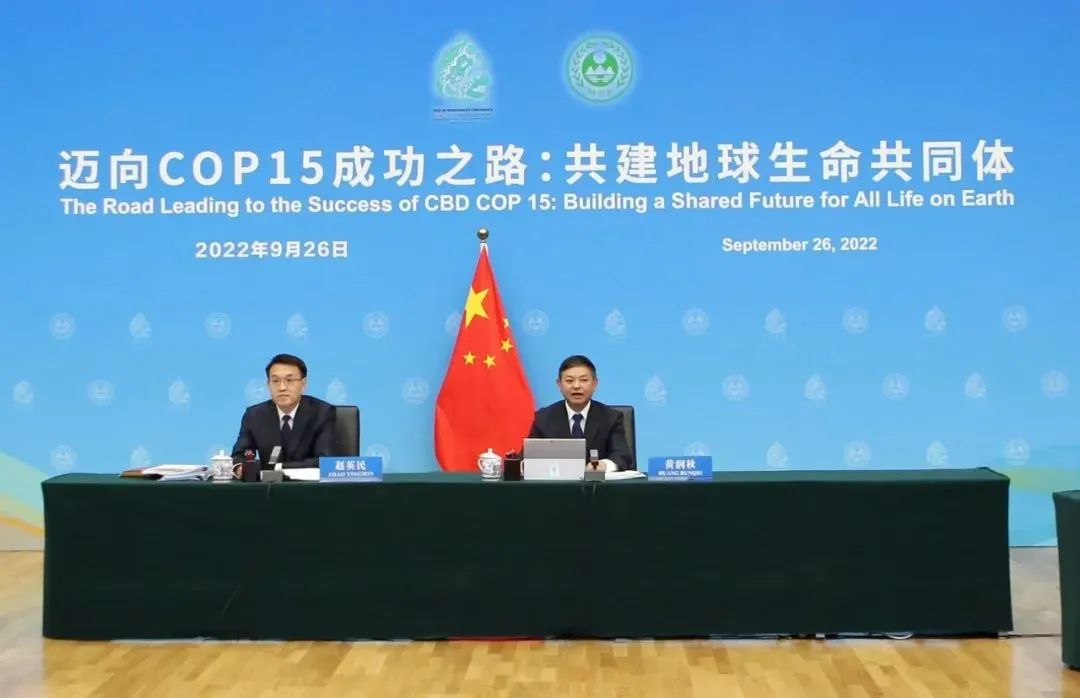 Zhao Yingmin, vice minister of the Ministry of Ecology and Environment, attended the roundtable.   
Deputy permanent representative of the Permanent Mission of China to the United Nations, and representatives from relevant departments of the Ministry of Foreign Affairs and the Ministry of Ecology and Environment also attended the roundtable.